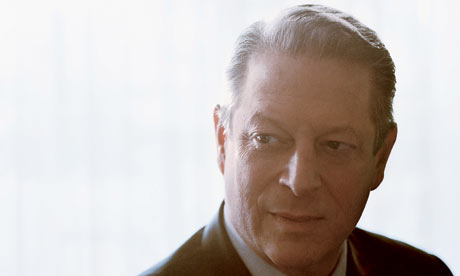 There's something about this slimy fucker's face that provokes a strange mixture of reactions: on the one hand, I can't see myself ever tiring of smacking that with a (preferably aluminium so that it never wears out) baseball bat; on the other, there is a rage that this slimetard politician who failed to convince the electorate of his merits has found another way to impose his views and his commercial imperatives on us all; and on the other, other hand, I want to vomit.
And strangely,
the latest news from the Goracle
does nothing to crystallise or prioritise my reactions:
Al Gore has sought to inject fresh momentum into the Copenhagen build-up, saying he is certain Barack Obama will attend and predicting a rise in civil disobedience against fossil-fuel polluters unless drastic action is taken over global warming.
He's one of these cunts who is, like the current useless crop of British judges, giving
carte blanche
to the enviroloons to cause criminal damage without fear of repercussion. I can only point to the bitter lessons being learned by the ANC in South Africa: after 80-odd years of telling the bulk of the population that the rule of law does not apply to them, they are now the law that rules and the bulk of the population does not believe in the rule of law. However, I doubt the Goracle will survive long enough for his hubris to bite his own fat arse, so I can only hope that one day his grandchildren or great-grandchildren will be butchered by ravening enviroloons and die slow, painful deaths on his behalf.
Tell you what, Al, why don't I drain the fuel from your Mustang and use it to burn you at the stake. At least that way, you'll know that one of the cunts with the biggest "carbon footprint" in the world will be walking the walk, and not just talking the talk.
You arrogant, jumped up, fascist, authoritarian, corporatist fucking prodnose.